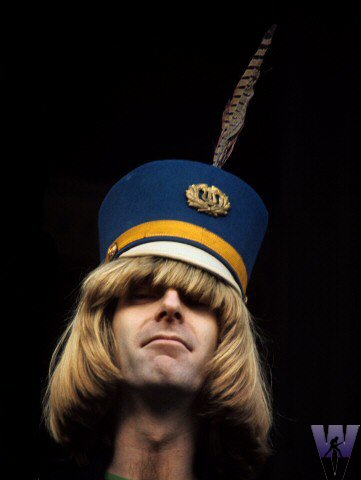 Phil Lesh Quintet
Like a
phoenix
rising from Arizona, bassist Phil Lesh assembled varying lineups of musicians that would carry on and reinterpret the Grateful Dead's legacy to the present day and into foreseeable future. Phil began playing with the younger generation of jamband musicians a few years after Jerry died in 1995. Following his liver transplant, he notably
played
with
Trey Anastasio
and
Page McConnell
of
Phish
during his "
comeback
"
shows
. This
trio
of
shows
pointed to the direction Phil would take in years to come: putting an updated spin on the Grateful Dead songbook by adding an avante-garde twist, increased technical precision, and an exploratory and at times belabored perspective to the music. The last few years of the Grateful Dead found the band stuck in a rut, playing a more select group of songs, familiar setlist placement, and very little risk-taking. With a new lease on life and the freedom to do what he chose with the music, Phil has played the role of Johnny Appleseed for the Dead, and ensured that the music will continue to reach new generations of musicians and heads.
The height of the Phil and Friends lineups came with the beloved Phil Lesh Quintet, consisting of Warren Haynes (guitar, Allman Bros, Govt Mule), Jimmy Herring (guitar, Aquarium Rescue Unit, Widespread Panic, Allman Bros), John Molo (drums, Bruce Hornsby), and Rob Barraco (keys, Zen Tricksters, Chris Robinson, Dark Star Orchestra). They joined forces around fall of 2000, and stuck together for a few years. While each member was a virtuoso at his instrument, this could be the band's downfall as well as a strength, as they had a tendency to exhaust every musical possibility within a song before moving on to something new. At times these explorations could be exhilarating, other times tedious. Another strength of the band was the vocals of Warren and Barraco, able to take lead on some songs, and actually giving a nice vocal blend and harmonies when signing with Phil's often cringe-worthy voice. The musicians were also very much simpatico, clearly enjoying playing with each other, feeding of one another's musical ideas, in a psychedelic Dixieland rock that Phil was striving for, in which all musicians are simultaneously soloing. To my ears, The Quintet was the perfect combination of elements of my favorite bands: the songs of the Grateful Dead, the southern harmonies and dueling guitars of the Allmans, and the technical precision and creative exploration of Phish.
Their run together culminated in an unfortunate studio album,
There and Back Again,
that just couldn't come close to capturing the magic they had on stage. There really isn't anything positive I can say about the songs or performances on the album, so I'll just leave it at that. But live, they were a whole other animal. The show that got me on the bus occurred during their initial tour, at the
Riviera Theater
in Chicago. The old rules were gone. A laser sharp 15 minute Fire on the Mtn in the first set. Air guitar Olympics during Blue Sky. A Terrapin sandwich with Stella Blue as the meat. And a sublime Mountains of the Moon encore. Here's video from a show a few days earlier displaying some similar magic:
A year later, they were like a jamband on steroids, clearly flexing their muscles. Check the Good Times Bad Times jam coming out of St. Stephen:
A show from a year later at Red Rocks in 2002, is like a jamband cream dream. Forget the folk tune B.S., here's the cosmic slop:

That was more or less the end of the band for about 10 years, as the members went off to pursue other projects, and Phil enlisted various other musicians for interesting if less compelling takes on the Dead's catalogue. They played a handful of shows again in 2012 at Phil's new seafood restaurant in Marin County. Good music for sure, but something seemed to be missing. A band taking a victory lap is not necessarily a bad thing, but not an opportunity to break new ground either.

.




Seems Phil has moved on to more interesting things at his venue these days:



Since the end is never told, we pay the teller off in gold,
In hopes he will come back, but he cannot be bought or sold.